A praise of Let Em Riot's debut album, a remarkable SynthWave effort that will leave you wanting more.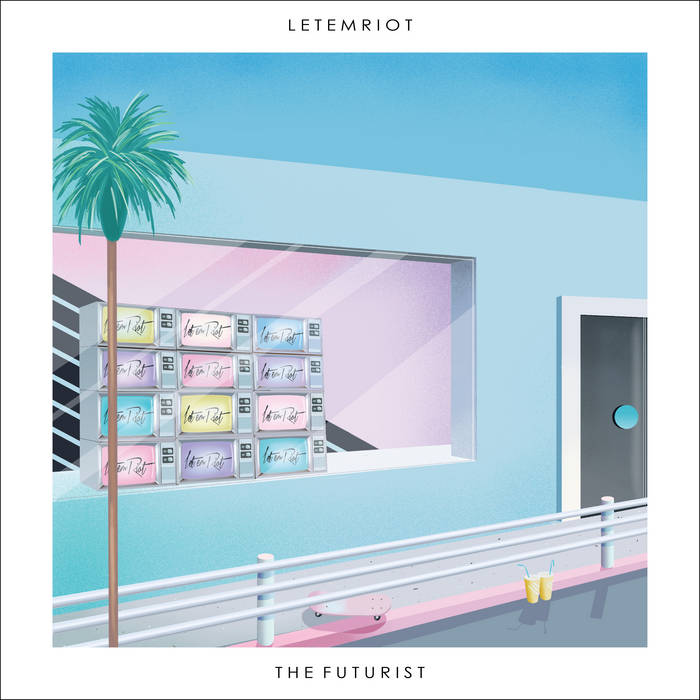 He's a Riot
I first became acquainted with Let Em Riot's music a few years ago, with Don't Stop Running.
I was stunned while listening. It captured perfectly the kind of reflective sadness that touches my soul.
I then passionately listened to the new songs coming out over the years. In 2018 Let Em Riot released The Futurist. It contained some of his previously released songs plus a few new ones.
It's definitely one of my favorite albums.
I admire Alan Oakes, the man behind Let Em Riot.
First just because of the art itself. Everything resonates with me. The way he sings, the melancholy in the songs, the composition, the sharp lyrics, that very particular sound he's able to produce. All the way down to the clips and the album artwork.
And then when finding out he's basically doing things on his own, I'm completely baffled by his talent (and so envious too!). If I was able to sing (or play) it's exactly the sort of music that I would want to write. I also saw a few videos of him performing live, he's by himself with a guitar, it's just great! Hope I get to see him play live someday.
The Future is now
Now on the album itself…
I like all the songs! A great piece of music, that takes you in different places, feeling a multitude of emotions, but staying consistent in what it offers.
An elegant sound, delivering contained emotion, at first, then totally bursting in places. Looking at life tragically, but always with a longing feeling of what could be, or could have been.
What comes up when trying to describe Let Em Riot's style would be "touching the beauty in sadness". It's definitely not "feel-good" music, (though it can sure be groovy at times) but it's "feel" music, which is so much better.
I'll list my favorite songs anyway
Let's stay out
Golden age
All We Are
The Manual
Don't Stop Running
But really I like them all, it's very rare and makes it all the more enjoyable!
We're holding out, wait for no one better…
Alan Oakes is a huge inspiration for me, a living proof that you can achieve greatness all by yourself. When I listen to his songs, I hate myself because I feel I probably won't ever be as good at something as I think he is with his music, but at the same time the beauty of it lifts me up and pushes me to try harder and do something that is meaningful to me.
If you like SynthWave, and beautifully crafted music, please listen to Let Em Riot's music